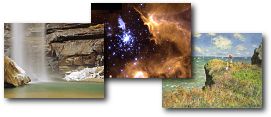 System monitoring, security and access control solutions;
Corporate communications, promotions and advertising.
Screen Savers, Greeting Cards, Wallpaper Manager for Personal or Corporate Use

NEWS:
read more about our latest upgrades, releases and promotions:

Computer Security and Access Control Solutions
:
Transparent Screen Lock PRO
Version 6.10:
Version 6.10: TSL-PRO now supports 32 and 64-bit versions of Windows 8, 8.1, Server 2012 and Windows 10 as well as Windows XP, 2003, Vista, 7, 2008.
Password protect your workstation or server while viewing programs that are running. Any attempts to access the system will display a message box to request the password. Prevent access via CRTL-ALT-DEL. Log file tracks failed login attempts, and can initiate shutdown/logoff. Save log file locally, to network or to Event Log. Use quick-launch icon to enable password protection anytime, or run at a preset time interval. Option to grant system access to Administrators and/or other authenticated users without closing the current session. "PRO" version is ideal for protecting multiple-user shared computers, and for high-security environments that require Adminstrative access and control. Version 5.00 provides additional control over how the password dialog box is displayed, including: automatically populate the username field, restrict access to users of one domain only, and configure a timeout value. Added support for alternate characters on international keyboards in the password. Now includes a standard Windows Screensaver Module, has terminal server support and includes onscreen keyboard for tablet users.
Transparent Screen Lock SMART CARD
Version 5.52:
A new addition to the TSL family, TSL-SC enables users to be authenticated using a Windows compatible Smart Card, including the Common Access Cards (CAC) used by the United States Department of Defense. In addition to all of the features of TSL-PRO, this version will allow you to unlock the system with a SmartCard. The system can be locked after a configured idle time or on removal of a Smart Card.The current version is compatible on 32 and 64 bit versions of Windows. Also added is the ability to secure remote terminal sessions.
Unlock Administrator Elite Version 3.00:
An administrative program that allows a system administrator to specify which users can unlock any workstation is now available for Windows Vista, 2008 and 7. Unlocking users are not required to have administrative privileges.

Transparent Screen Lock BIO Version 5.47:

Secure and control access to your computer system: Authenticate users using a Biometric Fingerprint Reader. Based on a superset of TSL-PRO functionality, TSL-BIO can be configured to unlock the system using fingerprint authentication or using the user's Windows login credentials. Version 5.47 includes new support for the Secugen "Plus" and Secugen "IV" line of biometric fingerprint readers, as well as new support for Windows VISTA, 2008, 7 and 32/64 bit operating systems.
Unlock Administrator Version 2.42:
Administrative program that allows you to specify which users can access a locked Windows workstation. Ideal for managing use of computers with a generic logon. Assists compliance with federal regulations such as HIPAA, Sarbanes-Oxley, Gramm-Leach-Bliley, and FISMA. New version allows you to set automatic locking on a PER MACHINE basis.
Transparent Screen Lock RFID
Version 5.47:
Containing a superset of TSL-PRO functionality, TSL-RFID allows users to unlock their system using an RFID card. The software can be configured to require either an RFID card or the user?s Windows logon credentials, or both an RFID card and the user Windows password. The first option provides quick, easy but still secure access while the other results in a system with a two-factored access requirement.
Corporate Communications
:
Employee & Partner Bulletins / Promotions & Advertizing / Demo Systems & Kiosks
Send bulletins to your employees, partners or clients. Choose between displaying images or webpages, and add an optional text message that scrolls across the bottom of the screen. Update your bulletins anytime, remotely, using a LAN or the Internet.
Learn how to keep your corporate message and brand fresh --
Contact sales@e-motional.com for details.
Auto Web View Screensaver: Version 4.21:

Send images and text bulletins to your employees, and update them at any time. Display HTML pages from your Intranet, or link to any page via the Internet. Includes password protection; remote updating of URL list and text message; utiliity to set default system screensaver when no user is logged on; password protection; instant password protection by clicking on the program icon.
NEW: Automatic scrolling, integrated help, remote configuration and administrative functionality.
Runs under Windows XP, 2003, Vista, 2008 and 7 (32 or 64-bit)
e-motional Images Screen Saver Version 6.0:

Send images and text bulletins to your employees via your corporate network, and update them at any time. Includes password protection. NEW: Directory Syncing to reduce network traffic in a LAN environment; Utility to set default system screensaver when no users are logged on to the system.

Home | Software | Purchase | Download | Company | Français
Copyright © 2002-2018 Esm Software. All Rights Reserved.